Tracking shorebirds


The Motus Wildlife Tracking System is a coordinated hemispheric tracking system for all migratory bird species. For more information about Motus and the applications, visit the Motus website.
Currently I am working with all shorebird tracking data from North America that were captured and tracked from 2012 onwards.
Motus enables researchers to track the movements of birds, bats, and other flying animals at local and regional scales, and over vast distances. This project is providing critical new details about the exact breeding and wintering habitats, and migration routes, of birds in the Western Hemisphere. This information will help us identify priority habitats for protection.
Motus technology is the first of its kind in the world, and involves a combination of miniaturized radio transmitters and a new, expansive network of receivers. The "nano-tag" tracking devices are light enough to track even the smallest animals, such as hummingbirds, dragonflies, and butterflies.

Semipalmated sandpiper migratory detections in 2014

https://sdu.carto.com/viz/01d1e15c-c5f6-11e5-bcbd-0ea31932ec1d/embed_map

News


April 2018

Margaret Munro wrote a nice piece in the Globe and Mail about our work on red knots. Have a look at the story

here

November 2017

Our paper on the importance of body condition of red knots on their final staging site was published in Proc. R. Soc. B. It's open access and you can find it here.

September 2017

I gave a talk at the annual International wader study group meeting in Prague.

August 2017

I moved again, to Southern Sweden

March 2017

Attended the Gordon Research Conference on Movement Ecology of Animals in Ventura CA

August 2016 August 2016

Gave 2 talks at the NOAC conference in Washington DC

July 2016

Fieldwork in the Canadian Arctic

June 2016

My abstract:

Speed and stopover duration in Arctic breeding shorebirds: contrasting spring and autumn patterns was accepted and I will give a talk at the upcoming NAOC conference in Washington DC.
Powered by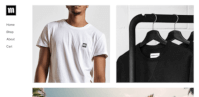 Create your own unique website with customizable templates.