For my second MSc thesis I studied the roosting behavior of barn swallows in Zambia.
Birdlife Netherlands funded a bird protection project in cooperation with the
Zambian Ornithological Society (ZOS), partners of Bird Life International in respectively the Netherlands and Zambia. The barn swallow is a bird that lives on two continents and is well-known by people. It breeds in Europe during the period from May till September and 'winters' in Africa. Outside the breeding season they congregate in large groups in reedbeds along lakes, rivers and in marshes. These roosts can contain hundreds of thousands, in Africa sometimes more than one million barn swallows.
In Holland the barn swallow is a symbol of the start of the spring, in Zambia is the arrival of this bird a herald of the start of the rainy season. In Zambia the Barn Swallow Project started in 2006 in a number of schools with lessons about bird protection, bird migration and the barn swallow and a barn swallow poster design competition.
​
As a follow-up of this project a Dutch team visited Zambia from end October 2007 till the end of March 2008 to study barn swallows. In addition, presentations were given at schools about bird migration, protection and the barn swallow and local people were trained.
Powered by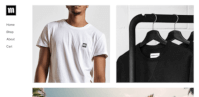 Create your own unique website with customizable templates.